MAGIC AIR TOURS
Magical moments.
Unforgettable views.
Known as The Magic City, Miami is one of Florida's premier vacation destinations. Helicopter Rides and Plane Tours are the best things to do in Miami!
Magic Air Tours offers breathtaking flight seeing adventures to tourists or locals that want to explore Miami through the sky or looking for impactful ways to celebrate special occasions.
You will enjoy a unique experience through our excellent customer services, reliable aircrafts and high knowledgeable pilots that will guide you over the best scenic tours.
OUR PILOTS
Experienced and trustable pilots
lead narrated guided tours.
Magic Air Tours helicopter and airplane pilots have large experience and are the best in the industry. All our pilots have intensive training and certifications approved by the FAA (Federal Aviation Administration). Their priority is to keep our customers safe, and their key purpose is to provide you an amazing flying experience over Miami.
All pilots speak English and Spanish.​
HELICOPTER
The combination of
glamour and safety
Our new R44 Helicopter is ideal for sightseeing air tours due its large bubble windows and capability for low flying. The R44 is spacious and contains two rows of seats for up to 3 passengers. There is no middle seats, so all passengers have always the best view at the best window seat. This aircraft is known for excellent safety and reliability and superior comfort. All seats are window seats, and the open cabin design allows for unobstructed viewing. Bose noise cancelling headsets with two-way intercom permit open communication amongst all passengers and with our pilot.
Book Now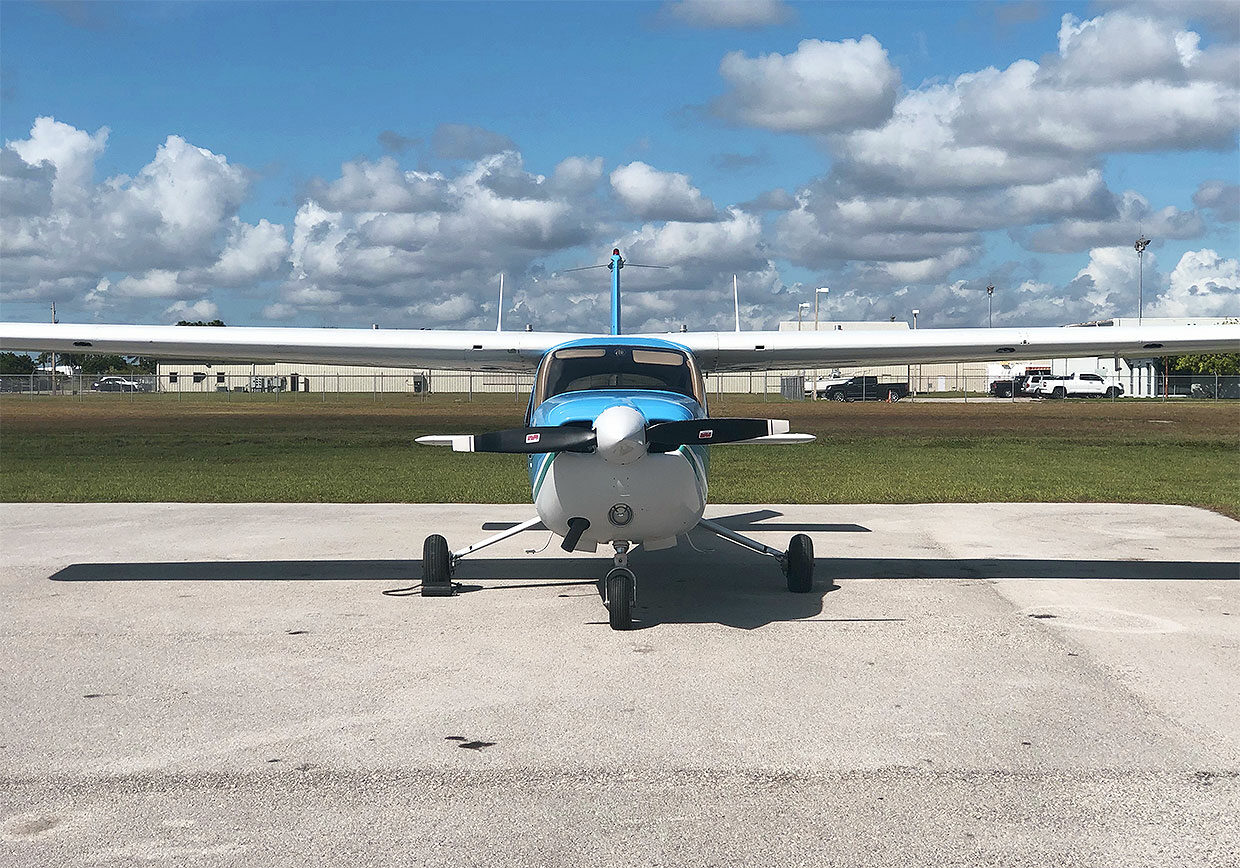 AIRPLANE
Safety and comfort are
our number one priority
We use reliable and safe aircraft Cessna 177 Cardinal that passes the mandatory annual, and 100 hours of flight inspections and is certified by the Federal Aviation Administration. Our airplane carries 3 passengers and it is optimal for sightseeing viewing, photos and video purposes. It has comfortable leather seats, satellite radio and intercoms for each passenger.
Book Now
LOCATION
The most convenient departure point in Miami.
Magic Air Tours is located at Miami Executive Airport (CR Aviation), taking around 30 to 40 minutes by car from most hotels in Miami Beach and Downtown areas. There are free parking available.As the airport is located in South Miami, we are able to provide the most complete and beautiful air tours in the area.