MAGIC AIR TOURS
Magical moments.
Unforgettable views.
Known as The Magic City, Miami is one of Florida's premier vacation destinations, with spectacular beaches, great weather, legendary nightlife, amazing restaurants and culture.
Magic Air Tours mission is to provide unforgettable moments over breathtaking flight seeing adventures to tourists or locals that want to explore Miami through the sky or looking for impactful ways to celebrate special occasions.
You will enjoy a unique experience through our excellent customer services, reliable aircrafts and high knowledgeable pilots that will guide you over the best scenic tours.
OUR PILOTS
Experienced and trustable pilots
lead narrated guided tours.
Captain Marcelo Fabian Raineri
Captain Raineri holds an Airline Transport Pilot Certificate and graduated as Airplane Mechanic. With more than 25 years of flying, 2600 flight hours, and flight school instructing activities, Marcelo has large experience flying different types of airplanes, from a small PIPER PA-11 aircraft up to executive airplanes such as Cessna Citation and Lear Jet 60.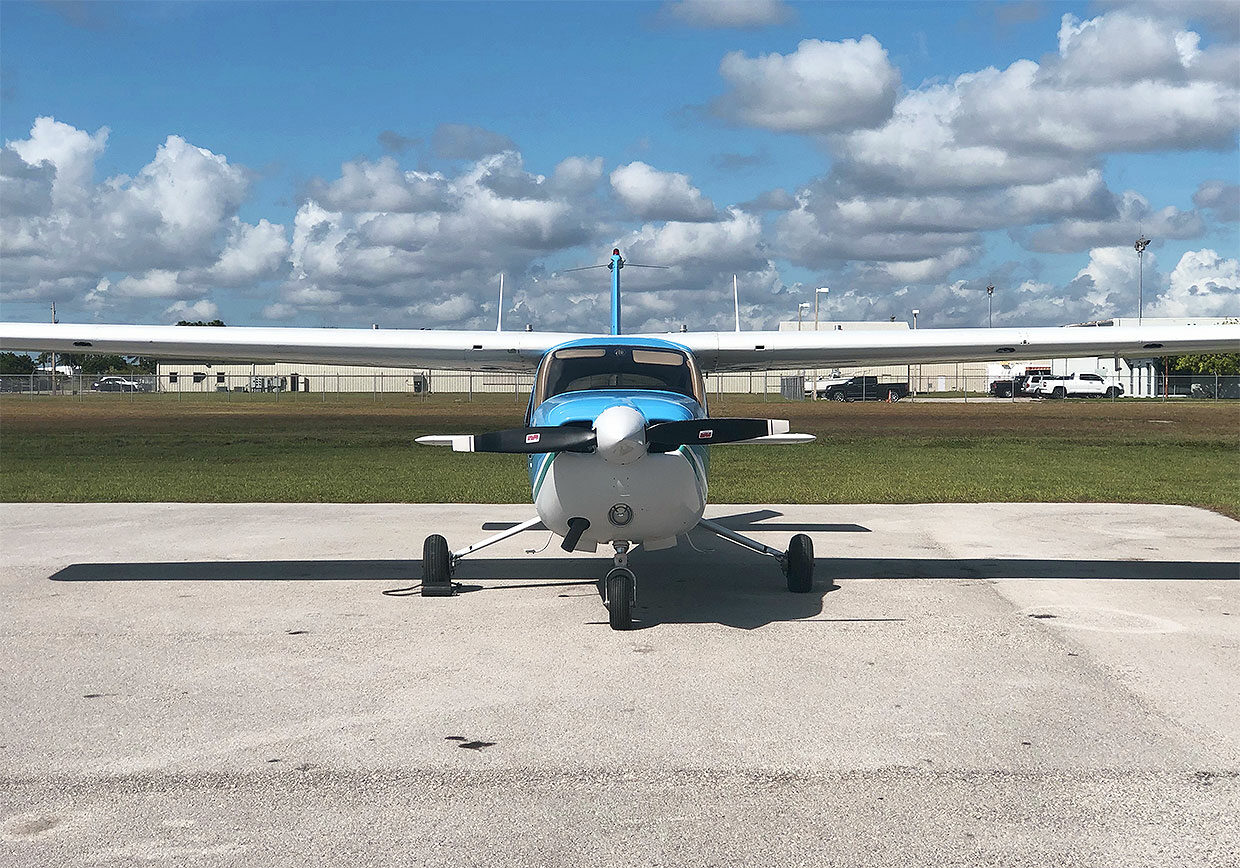 AIRCRAFT
Safety and comfort are
our number one priority
We use reliable and safe aircraft Cessna 177 Cardinal that passes the mandatory annual, and 100 hours of flight inspections and is certified by the Federal Aviation Administration. Our airplane carries 3 passengers and it is optimal for sightseeing viewing, photos and video purposes. It has comfortable leather seats, satellite radio and intercoms for each passenger.
LOCATION
The most convenient departure point in Miami.
Magic Air Tours is located at Miami Executive Airport (CR Aviation), taking around 30 to 40 minutes by car from most hotels in Miami Beach and Downtown areas. There are free parking available.
As the airport is located in South Miami, we are able to provide the most complete and beautiful air tours in the area.